In Memoriam : Mary Walker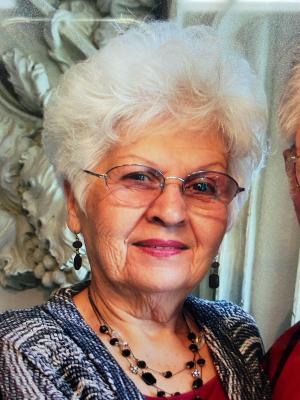 Mary Ellen Walker - age: 87
(October 02, 1935 to November 11, 2022 )
Resident of Visalia, California

Visitation Information:
Visitation will be held on Sunday, November 20, 2022 from 3-6 p.m. at Evans Miller Guinn Chapel in Exeter, CA. Graveside Service will be held on Monday, November 21, 2022 at 1:00 p.m. at the Tulare Public Cemetery at 900 East Kern Street, Tulare, CA 93274

Obituary:
Mary Ellen Walker of Tulare, California passed away on Friday, November 11, 2022 in Visalia, California. She was 86. She was born in Avery, Oklahoma on October 2, 1935 to Everett George Wright and Zella Lorene Ralston Wright. The family moved to California in 1943, where she was raised and educated, attending Outside Creek Elementary School. She married Donald McRay Walker in Visalia, California on March 4, 1960. They made their home first in Visalia and then in Tulare. Mary was a loving daughter, wife, mother, sister and the best Grandma and Gigi. She had a sweet loving personality and was considered the family magnet with all her family, near and far, loving to come to visit with her. Mary was an excellent cook and loved to share with family and friends. She enjoyed cooking, sewing, crocheting doilies, quilting and home decorating. She also enjoyed gospel music and watching Coal Miners Daughter. Loretta Lynn was one of her favorite artists. Mary most enjoyed times spent with her family. Mary worked for Sprague Electric in Tulare in the 1980's and later for Structures Plus in Tulare as a receptionist. She leaves to cherish her memory, her husband Don; her children Tamara Ellen Walker and husband Roger and Danny McRay Walker; three brothers Raymond Wright, Gerald Wright and Bud Wright; one sister Marti Sikes; two grandchildren Josh Moore and Maryellen Denee Macias and husband Angel; two great grandchildren Leila Moore and Olivia Macias and many nieces and nephews. Mary was preceded in death by her parents, Everett and Zella, her brother Louis, George, Marian, Gilbert and Frank and her sister Nora Overacker. She will greatly missed by all who knew and loved her.