In Memoriam : Vicenta Villasenor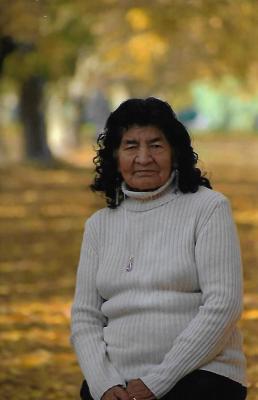 Vicenta Hernandez Villasenor - age: 82
(January 21, 1940 to December 28, 2022 )
Resident of Farmersville, California

Visitation Information:
Visitation will be held on Thursday, January 5, 2023 from 2-6 p.m. at Evans Miller Guinn Chapel. Rosary will begin at 6 p.m. Mass will take place on Friday, January 6, 2023 at 9:00 a.m. at Sacred Heart Catholic Church. Follow by a burial at the Exeter District Cemetery.

Obituary:
Vicenta Villasenor was born in Texas on January 22, 1940. She passed away on December 28, 2022 at the age of 82. She loves to play bingo and go to the Flea Markets. She enjoyed gardening and the roses she had in her yard. She loved going to the beach. She liked doing puzzles and word search games. She loved being with her family and eating fish with them. Her Grandchildren were very important to her and she would watch over them. She spent time at the casinos. Vicenta loved her church and spending time with her sisters in Texas. She leaves behind her loving family, Lupe Villasenor, Maria Villasenor, Vicente Villasenor, Albert Villasenor, Enrique Villasenor, Ramona Villasenor McCoy, Francisco Villasenor, Ignacio Villasenor, Monica Villasenor Oviedo, Alicia Villasenor, Agustin Villasenor, Gabriel Villasenor and Manuel Villasenor.