In Memoriam : Arlene Austin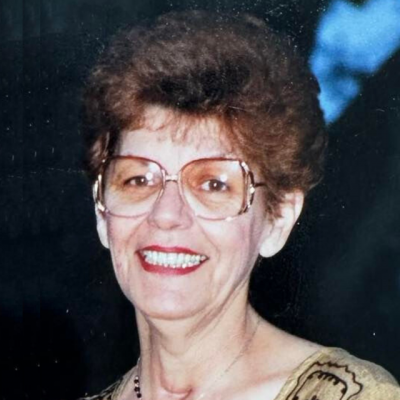 Arlene Jean Austin - age: 85
(July 28, 1938 to August 21, 2023 )
Resident of Exeter, California

Visitation Information:
The graveside service will be Monday, September 11th at 10:00am at the Exeter District Cemetery.

Obituary:
Arlene Austin went to be with the Lord on August 21st, 2023 after a lengthy illness. She was born on July 28th, 1938 in Napoleon, North Dakota to Vernon and Virginia Strauch, the oldest of 3 girls. As a young child, the family moved to Yakima, Washington where she grew up with her mother and grandparents Ed & Lydia Pfeifle. She met Jim Austin while lifeguarding at the city plunge, and this is where the romance began. They were married on July 15th, 1954 and welcomed 6 children into the family. In 1965, Jim & Arlene relocated their family to Exeter, where they raised their children and made life-long friends. Arlene's primary job was taking care of her 6 children while keeping her home. As the kids grew, Arlene worked as a teacher's aide for Mrs. Nightengale at Wilson School in the mid 1980's, a job she loved dearly. Arlene was preceded in death by her husband, Jim Austin, daughter Cheryl Austin and granddaughter Stephanie Widders Bergman, as well as her mother Virginia and sisters Darlene and Gloria. She is survived by her children Terri Guzman (George), Brenda Morgan (Robert), Larry Austin (Marianne), Rhonda Austin and Tricia Kirksey (Charlie). She is survived by grandchildren Michael Guzman (Kimberly), Sara Levrets (Phil), Tim Guzman (Crystal), Anthony Bourus, Austin Jones, Daniel Widders (Amee), Brandon Morgan (Amanda), Dylan Morgan, Kelly Austin, Steven Austin, Ryan Austin (Lacie), Ashley Arellano (Ernie), Bryce Scott (Emily), Josh Kirksey, and Jake Kirksey (Ashley). Great grandchildren Zak, Jessica, Emily, Hannah, Corbin, Caydin, Madison, Christian, Corinthian, Colton, Mason, Kenley, Garrett, Natalee, Addisyn, Leo Logan, Ralph, Isaac, Kairi, Aubrey and Adam as well as great-great grandchildren Tiegan and Axel.