In Memoriam : Myrtle Gentry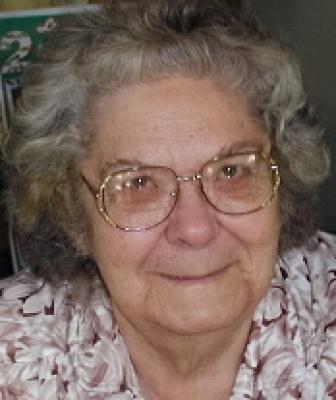 Myrtle G. Gentry - age: 81
(November 22, 1929 to September 22, 2011 )
Resident of Visalia, California

Visitation Information:
Visitation will be held on Thursday, September 29, 2011 from 2:00 to 6:00 PM at Evans Miller Guinn Exeter Chapel. Graveside Services will be held on Friday, September 30, 2011 at 10:00 AM in the Exeter District Cemetery.

Obituary:
Myrtle was born in Hot Springs, AR to Felton and Dora Parker on November 22, 1929 and passed away in a Visalia hospital on September 22, 2011. She was 81 years of age. She came to the Farmersville/Visalia area 64 years ago and married Jodie M. Gentry on September 25, 1950 in Farmersville. She had worked many years as a farm laborer. Myrtle was preceded in death by her husband Jodie Gentry; a brother Furmon Parker and a sister Ruby Rutledge.
She is survived by a son, Terry Gentry and his wife Janice of San Dimas, CA; daughters Judy Gentry and Cathy Jackson and her husband Mark all of Visalia; brothers Russell Parker of Visalia and Hershell Parker of Cove, OR; sisters Carol Banks of Visalia, Bonnie Gilstrap of Clear Lake, CA and Betty Martin of Las Vegas, NV; four grandchildren, eleven great grandchildren and three great-great grandchildren.





---




MARGIE RAMIREZ

- September 29, 2011 Contact this person


JUDY CATHY AND FAMILY I AM SO SORRY TO HEAR ABOUT YOUR LOSS MYRTLE WAS A VERY SPECIAL PERSON . WHEN WE MOVED I REALLY MISSED THE LONG TALKS WE USE TO HAVE BETWEEN THE FENCE AND HOW SHE WOULD SIT AND LAUGH AT CHOLO SCRATCHING ALONG THE FENCE SHE GOT A BIG KICK WATCHING MY KIDS AND CHRISTINE IN THE SWIMMING POOL. . I STILL REMEMBER THE PECAN PIE SHE MADE US. WELL MYRTLE NOW NOBODY CAN TELL U TO PUT YOUR SHOES ON AND MAYBE NOW YOU WILL BE ABLE TO PLAY BINGO FOR FREE AND HIT THE BIG JACKPOT EVERYTIME. RAMON MYSELF AND FAMILY ARE TRULY SORRY FOR YOUR LOSS . WE LOVE YOU MYRTLE THANK YOU FOR BEING PART OF OUR LIVES AND WE NEVER FORGET YOU LOVE YOU RAMON MARGIE RITA KIKI JUJU CELINE SOYNIA ISAKYA ELINE ADRIAN RAMIREZ AND OF COURSE OUR WOW WOWS.




---