In Memoriam : Gerald Archer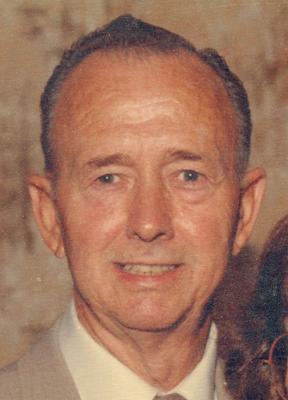 Gerald Pops Archer - age: 87
(October 19, 1925 to September 15, 2013 )
Resident of Exeter, California

Visitation Information:
Visitation will be held on Thursday, September 19, 2013 from 2:00 to 7:00 PM at Evans Miller Guinn Exeter Chapel. Graveside Services will be on Friday, September 20, 2013 at 10:00 AM at the Exeter District Cemetery.

Obituary:
Gerald was born on November 19, 1925 in Exeter, CA to Charles and Agnes Archer. After high school he served with the U.S. Merchant Marines. He worked many years as a railroad conductor. Gerald loved fishing, hunting and any type of sports and had a special love for wildlife. After his divorce from Joan in 1974, they remained close friends. He served with Alcohol Anonymous for many years and was sober for 32 years. He was a sponsor to many people that included driving them to meetings sometimes as many as three times a week. Gerald was very proud of his work with AA. He is preceded in death by his former wife, Joan Hogan Archer, son Clinton Archer and sisters Ruth Jackson and Millie Henton.
Gerald is survived by his daughter Lorri Roberson and husband Mike of Exeter; sons Charles Archer and Russell Archer both of Ivanhoe; brothers Glenn Archer and George Archer both of Visalia; two grandchildren, Heather Aguerra of Visalia and Jeremy Roberson of Exeter; great grandson Christian Crawford of Exeter; nephews Chad Archer of Exeter, Ernie Henton of Paradise; nieces Liz Beshwate of Exeter, Connie Archer and Kara Peterson both of Visalia, Sharon Archer of Idaho. Gerald is also survived by many friends.