In Memoriam : David Gonzalez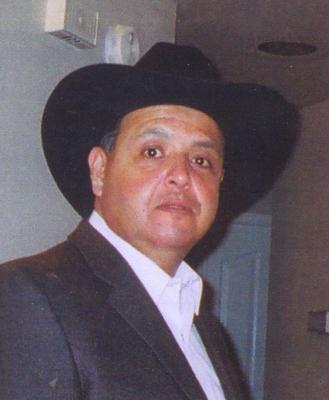 David Gonzalez - age: 57
(May 27, 1958 to October 05, 2015 )
Resident of Exeter, California

Visitation Information:
Visitation will be held on Monday, October 12, 2015 at Evans Miller Guinn Chapel from 3:00 to 7:00 pm. Funeral Services will be held on Tuesday, October 13, 2015 at 11:00 am at the chapel.

Obituary:
On October 5, 2015 our lives were forever changed as we lost a beloved son, brother, father, husband, uncle, brother-in-law, son-in-law and friend to many. David Gonzalez, also known as Davy, was born in Exeter, CA on May 27, 1958 to his loving parents Guadalupe and Jenny Rose (Rosie) Gonzalez. He is survived by three sisters Elena Gomez (Tranq), Cathy Rodarte and Angie Gonzalez Marques (Mario) and three brothers Lupe Gonzalez, Jr. (Reina), Mark Gonzalez (Dolores) and Armando Gonzalez (Tanya). To cherish in his memory is his loving wife Peggy Covert Gonzalez and most-loved son David (Davy) Gonzalez, Jr. He was loved and adored by Peggy's family especially beloved granddaughter Carrieann Hankins. Davy was blessed with nieces Cristina Caldwell (Tom), Micaela Coffman (Terry), Georgia Bernal, Katrina Gonzalez, Jasmine Gonzalez, Serena Gonzalez and Lexi Gonzalez. His surviving nephews include Alejandro Gomez, Buddy Gonzalez (Tina), Joaquin Rodarte, Nicolas Rodarte, and Armando Gonzalez Jr.
Davy graduated from Exeter High School, College of the Sequoias and attended Fresno State.
While working for Land O' Lakes in Tulare for over twenty-six years, Davy made many life-long friends. They were an important part of his work life. Davy was an avid, die-hard Green Bay Packers fan and proudly displayed his love and pride for his team on his prosthetic leg for all to see. His closet full of Green Bay Packer jerseys and t-shirts made up his daily attire. Although he wasn't able to attend many Green Bay Packer games we find comfort and joy knowing Davy has life-time season tickets getting the best seat in the house. The great mountain outdoors was Davy's playground. He loved fishing, hunting, camping and four-wheeling. Watching an episode of the Three Stooges always got Davy roaring with laughter. He had a great appetite for well-prepared seafood, fish and chips and just about any type of BBQ. He also couldn't resist a delectable dessert. A few beers and a great laugh with the guys was a must!
Davy made friends everywhere he went – especially with cats and dogs. He had a soft spot in his heart for furry friends. As a kid, dogs frequently followed him home from school and even as an adult he couldn't resist taking in a stray starving cat. They usually ended up staying with him permanently. He loved them and they loved him.
Davy, you will forever be in our hearts no matter where we are and at every family get together and holiday know you will be missed. Thank you for loving all of us in your special and most unique way. Go Green Bay!!
Our family wishes to thank the employees from Land O' Lakes for loving our brother and being his loyal friends for so many years.





---




Sylvia Soria

- October 10, 2015 Contact this person


I'm so sorry for your huge loss. God promises comfort to you as you mourn. Davy will always be near as you remember his voice, his laugh and his smile. Your family will be in my thoughts and prayers. God Bless you all. Sylvia Soria




---




Cat Papion

- October 10, 2015 Contact this person


My deepest sympathies go to the Gonzalez family I know how it feels to lose a loved one so unexpectedly know David is in a better place . And to you Davie say hi to my mom Nora Papion she just moved up there last week. Cat Papion




---




Julie Boydstun

- October 11, 2015 Contact this person


God got a GREAT addition in heaven! Our family loved Dave and he was one of the sweetest guys to be around. He was the BEST cook and could barbeque like no other! Dave loved cooking and made sure that everyone was having a good time. He always had a smile on his face and was happy to just be relaxing and laughing. We had some great times up at the cabin in Shaver Lake. We were trying to plan a weekend for the family to all get together again. Dave was the master chef and had the next barbeque in Shaver all planned. We just ran out of time, not knowing that Dave's time here would be shorter than we ever imagined. I wish so much that we could have had more time. We all loved Dave and will miss him so very much. Peggy, Dave would want you to be strong and he will forever be with you. He is with you every day, just like God is. Keep your faith. Dave was one in a million. Sure gonna miss him. Our prayers go to you, little Davey, and Dave's family. We love you and our prayers are with you always.




---




Liz Luna

- October 12, 2015 Contact this person


My deepest condolence to the Gonzalez family.. Elena Gomez sorry for ur loss of ur brother.. Prayers 2 all of u...




---




Alfred Subia

- October 13, 2015 Contact this person


From all my family to yours, our sorrow and condolences. Our prayers are with you. God Bless you all.




---




Alfred Subia

- October 13, 2015 Contact this person


Lupe And Rosie, our sorrow condolences to all your family. Our prayers with you all.




---