In Memoriam : Dawna Battenfield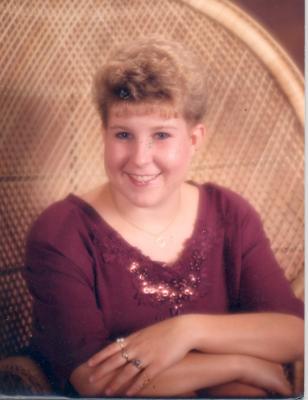 Dawna Michelle Battenfield - age: 41
(January 29, 1974 to January 12, 2016 )
Resident of Visalia, California

Visitation Information:
Visitation will be held at the chapel on Monday, January 18th, 3- 6 p.m.
Chapel Services will be held at Evans Miller Guinn Chapel on Tuesday, January 19, 2016, at 11:00 a.m.
With interment at Visalia District Cemetery following.

Obituary:
Dawna Michelle Battenfield, 41 of Visalia was called home to join her mother on January 12th. She was surrounded by family and loved ones. Dawna was born on January 29, 1974 in Visalia. She graduated from Exeter High School in 1993 and led an eventful, wonderful life. In between watching Grease, Footloose and Dirty Dancing, she loved to go on trips with her family whether it's to the coast for the weekend or the casino for the day. Dawna leaves behind so many loved ones and aching hearts. She is survived by her father Wayne Battenfield and grandmother Doris Martin. Her sisters Sherry, Liz and Kim gave her many nieces and nephews to love. These include Robert, Brandon, Nick, Brooke, Lyndsey, Michael, Matthew, Mitchell, Hannah and Jason. She especially enjoyed visits from her great nieces and nephews; Cash, Sage, Aubree, Dalton and Houston. There have also been many close friends that were considered family such as Sheri Bollinger. Dawna also enjoyed her caregiver Vaisnava Atmore and her dog Moo-Moo.