In Memoriam : Joyce Barsaleau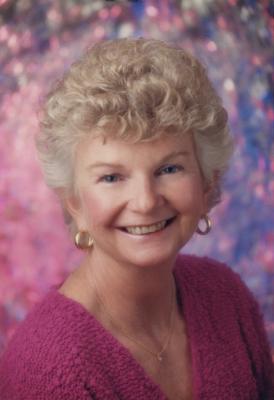 Joyce Kathleen Barsaleau - age: 90
(November 06, 1925 to May 23, 2016 )
Resident of Lemon Cove, California

Visitation Information:
A private memorial service will be held for immediate family and guests. In lieu of flowers, the family requests Tribute/memorial donations be made to Alzheimer's Association, www.alz.org.

Obituary:
Joyce Kathleen Barsaleau 11/06/1925 - 5/23/2016. Mrs. Barsaleau passed away May 23, 2016. She is survived by her four children, Mark in Porterville, Calif.; Robin Chriss in Carlsbad, Calif.; Mary Grace Barsaleau in Long Beach, Calif.; and Dean in Summerville, South Carolina; seven grandchildren and ten great-grandchildren. She was predeceased by her sister, Barbara Mehrens of Sioux Falls, South Dakota and brother, David Burrington of Hillsborough, California. Joyce (Jody) lived a long and exciting life. She was born November 6, 1925 in Rapid City, South Dakota, the daughter of a dentist, Therlo Edson Burrington, and devoted mother Mary Josephine Nissen. She attended Stephens College in Missouri where she studied Liberal Arts and pursued her lifelong passion for all things equine. Soon after college, she met and eventually married veterinarian student, Dr. Richard (Dick) Barsaleau. They started their family in Ft. Collins, Colorado, lived in San Luis Obispo, California and finally in 1955, settled in Visalia, California to raise their family. Joyce held a judges card with the American Horse Shows Association, gave riding lessons, was a 4-H leader, and volunteered for the Kaweah Delta Hospital Guild. She was also a writer-contributor to some equine publications such as Arabian Horse World, and others and a member of San Joaquin Arabian Horse Assn. After divorcing, Mrs. Barsaleau started a long career as a medical transcriber and worked for Kaweah Delta Hospital and Visalia Medical Clinic. In her spare time she loved golfing with her friends at Sierra View golf course and was always looking for new adventures; She climbed Mt. Whitney, competed in race walk events, and covered many miles hiking and on her bike. Joyce lived on her beloved ranch in Lemon Cove, California with her horses, dalmatians, and dachshund until 2004 when she had to move to an assisted living facility due to the onset of Alzheimer's disease. We will miss her. The family would like to thank all of her friends for their love and support over the years, and for the care of their mother up until the end. A Video Tribute may be viewed at https://www.youtube.com/watch?v=tWpGE375U_Q.