In Memoriam : Pastor James Benton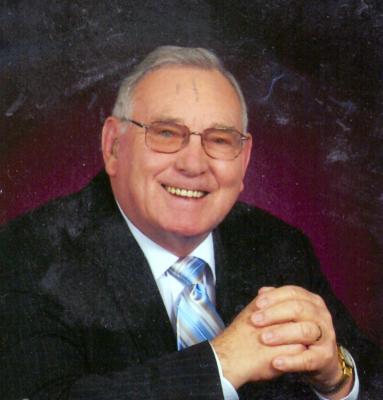 Pastor James Thomas Benton - age: 83
(January 16, 1934 to March 24, 2017 )
Resident of Visalia, California

Visitation Information:
A Memorial Service will be held on Friday, April 7, 2017 at 10:00 am at the Tulare First Assembly Church, 316 South Mooney Avenue, Tulare. Burial was private at the Exeter District Cemetery.

Obituary:
Rev. James T. Benton went home to be with his Lord, March 24, 2017. He was born to parents Rev. Thomas Benton and Dorothy McCuin Benton on January 16, 1934 in Nogo, Arkansas. He grew up in the Farmersville and Exeter areas. James married Martha Gamboe 65 years ago, on September 21st. They had 4 beautiful children. He was an Ordained Minister of the Assembly of God. He graduated of Burean University, Springfield Missouri. He was first ordained in 1953 with the Pentecostal Church of God, Joplin Missouri. Over the years he pastored churches in California, Oregon, Arizona, New Mexico, Colorado and Kentucky. He has held offices as District Superintendent, District Secretary/Treasurer and Sectional Presbyter. He was a good pastor and loved his congregations as well as being a great father and loving his family.
James was preceded in death by his daughter Brenda Stacy, parents Rev. Thomas and Dorothy Benton, brother Dallas Benton, 4 grandchildren Anthony Stacy, Angela Stacy, Christa Benton and Missy Benton as well as one great grandchild Justin Kettle.
James is survived by his wife Martha of Visalia, Daughter Barbara Grimsley and husband John of Visalia, son Rev. Frederick J. Benton and wife Angela of Porterville and Daughter Ruth Kinser of San Diego. He is also survived by nine grandchildren and seventeen great grandchildren and numerous step-grandchildren, step-great grandchildren and step-great great grandchildren.