In Memoriam : Moleva Barcellos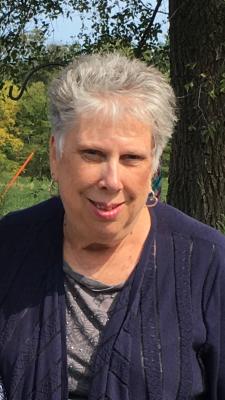 Moleva "Molly" Barcellos - age: 70
(February 10, 1949 to March 21, 2019 )
Resident of Exeter, California

Visitation Information:
Visitation will be held on Wednesday, March 27, 2019 at 3:00 - 6:00 pm located at Evans Miller Guinn Exeter Chapel. A celebration of life will be held on Saturday, March 30, 2019 at 11:00 am, located at Exeter Memorial Building.

Obituary:
Moleva "Molly" Jo Barcellos, age 70, surrounded by family and friends, passed away on Thursday, March 21, 2019 at Kaweah Delta Hospital in Visalia, California. Molly was born February 10, 1949 in Sherwood, Ohio, to Clarence and Olive (Hickson) Parker. She had two older brothers, Gaylord "Gabe" and Leroy "Satch". She graduated from Fairview High School in 1967. Molly married John Barcellos on November 10, 1972, in Sherwood, Ohio. In 1983 she moved to Exeter, California with her husband and their 3 sons. Molly worked as an insurance agent at NSE Insurance in Exeter for over 30 years. She was a loving wife, a devoted mother, and had grandchildren whom she loved very much. She was endearing, kind, and selfless, often putting others before herself. She was loved dearly and will be missed by her family and friends.
Molly is survived by her husband of 46 years, John Barcellos as well as her 3 sons and daughter-in-law: Michael, Justin, Matthew, and Janell.


| | | |
| --- | --- | --- |
| | | Click to Enlarge |