In Memoriam : Thelma Barber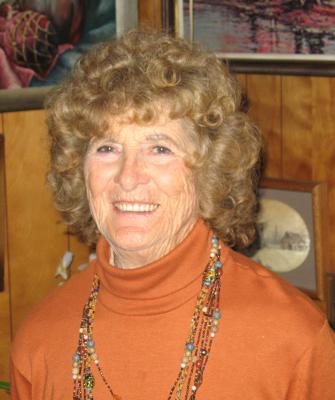 Thelma Irene Barber - age: 94
(October 24, 1924 to June 11, 2019 )
Resident of Visalia, California

Visitation Information:
A memorial service will be held at Evans Miller Guinn Exeter Chapel; 425 N. Kaweah Ave; Exeter, CA; at 11:00 a.m., on Wednesday, June 19.

Obituary:
Thelma Irene Barber (nee Long), a longtime resident of Lemoncove, passed away peacefully, on June 11, 2019. Born on October 24, 1924, to Frank and Opha May Long, in PlattsMouth, Nebraska, Thelma's family moved to Wisconsin, and next Missouri. In 1942, Thelma, her parents, and 8 of her 9 siblings headed west and settled in Lemoncove, CA. Thelma held many jobs in the Lemoncove area. First, she worked as a waitress, a lady's companion, and packing fruit. Then, in 1945, she married her beau, Fern Barber, who preceded her in death (1999). Together, Thelma and Fern owned and operated two grocery stores; raised oranges, cherries, and olives; grew and tended an annual garden; and built their forever home. Thelma continued to work outside the home in local packing houses until her retirement.
Thelma loved fishing, hunting, sewing, cooking, canning, and entertaining. She relished being behind the wheel of a vehicle--sometimes just to drive and enjoy the scenery, and when with Fern, to travel around the country, travel-trailer in tow. She also adored babies and children and spent over 50 years doting on her grandchildren and great-grandchildren.
Preceded in death by her youngest daughter, Deborah Mendonca, Thelma is survived by her eldest daughter, Sandy Vincent of Three Rivers, CA; sister, Dorthea Perwin of Visalia, CA; 11 grandchildren, 24 great-grandchildren, and countless cousins, nieces, nephews, and friends.
The family extends heartfelt thanks to Delta Nursing and Rehabilitation Center for their kind and loving care.